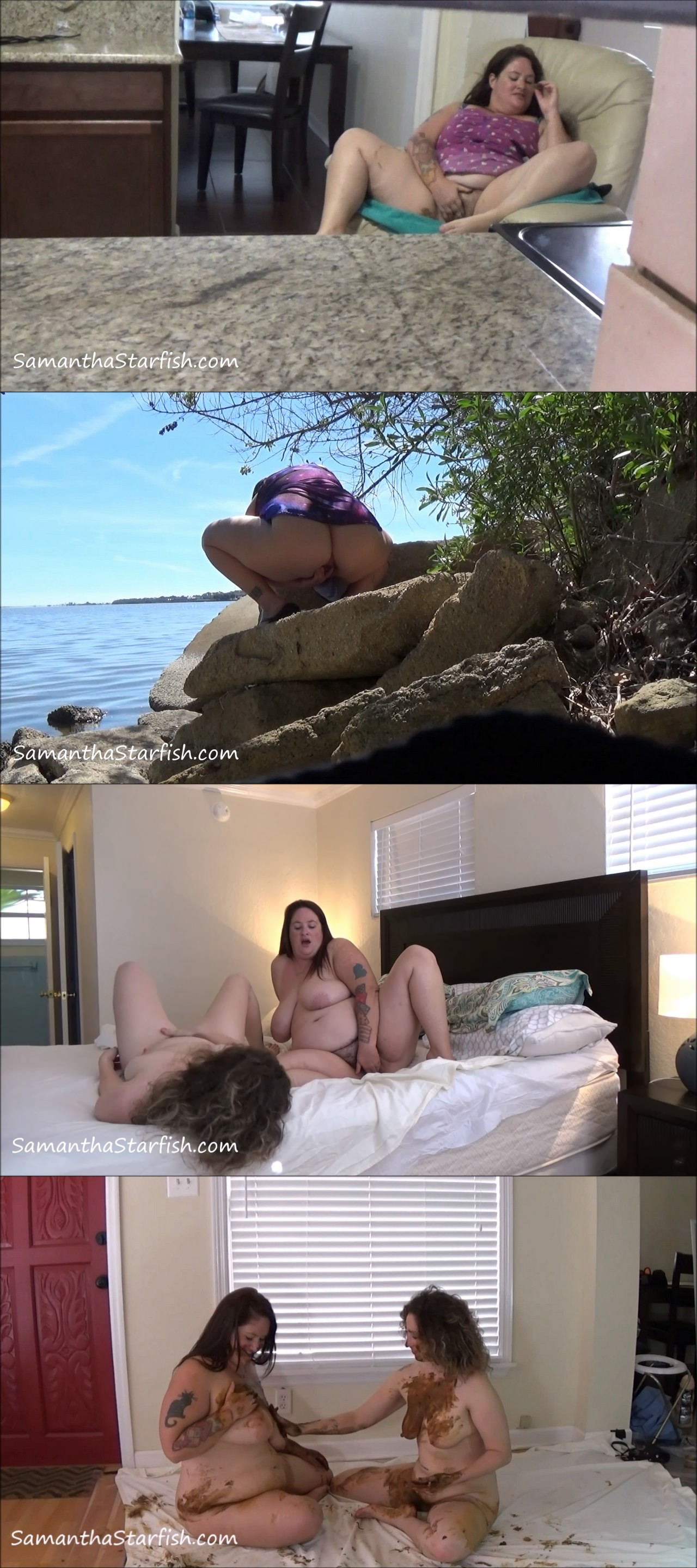 Lesbian Poppy Piggy Play!
I'm having so much fun playing with my poop! I love smearing my shit all over my body and rolling around in my filth! I had no idea that my girl friend, Amanda was home! I thought I was alone in the house! Amanda comes in and she's covered in poop too! She's been waiting for me to come home and get dirty with her! She knows that I'm a dirty girl!She calls me a dirty shit pig! She says I need to dress like a dirty pig since I'm rolling around in my poop! Amanda pulls out a pig snout, pig ears, and a piggy tail butt plug! She calls me names and puts the ears and nose on me! She tells me to put my ass in the air so she can put the pig tail butt plug in my ass! I start oinking like a pig and crawling around like an animal! I'm such a dirty piggy! I shake my big, juicy ass and oink like the shit pig I am! I'm such a happy, dirty poop pig! Enjoy!
Poopy Diaper Shit Eating Punishment
Mommy is here to change your diaper, baby. It's time to put you in a nice, fresh, clean diaper and give you a bottle. Mommy will be very nice to you baby, as long as you have followed my directions and you didn't poop your diaper. You were a good baby weren't you? Oh no! You bad, bad baby! You shit your diaper! What did I tell you!? I did not give you permission to poo in your baby diaper! You only go poop when Mommy lets you! You will need to be punished now, baby! Since you love poop so much Mommy will dig the poop out of your diaper and put it in your bottle! Mommy's going to turn your milk into chocolate milk! Watch me shove a big turd into your milk and shake it up! Time to drink your chocolate milk! Oh yes, baby, you're right, that's not chocolate, that's shit! Mommy's going to smear it all over the nipple of the bottle too! Now drink it, baby! Drink it, you disgusting shitty baby! You love shit so much! You want more baby? You want to eat your shit don't you! Here you go, baby! Here's a nice big turd just for you! Eat it, baby! Chew this shit! Chew it up and swallow it! You bad baby! You bad, shit eating baby!
Public Pooping With Friends!
I'm out at the park with my two friends. I need to poop really bad! My friends help me find a hidden spot right on the water. I climb up on a rock and squat down. I ask them if anyone can see me. They say, We can see you! I'm nervous about pooping outside where anyone can see me but I'm excited to be pooping in front of my friends! I start pushing hard and out comes a nice big load oh warm, smelly poop! I just shit on a rock in a public park! I pick up my poop and smell it! Mmm! It smells so good! I want to taste it too! Watch me lick my poop outside in front of my friends! I'm going to leave my poop right there on the rock for anyone to find it! I wonder what the person who finds my shit will think! Maybe they will get so turned on and smell it and taste it! I love pooping outside and I love pooping in front of my friends too! Enjoy!
Caught By My Voyeur Neighbors!
I am in my kitchen enjoying a fresh load of my shit. I am masturbating with my poop and smelling it! My shit turns me on so much! I'm lost in the smell of poop! I rub my shit into my pussy and start fucking my pussy with kitchen utensils! I'm so incredibly turned on! I don't even notice that my neighbors are watching me. I don't notice that my neighbors are recording my dirty scat play and commenting on my performance. I am enjoying my shit and masturbating so hard now! I'm so close to an orgasm!I want to cum so hard from smelling my shit and rubbing my pussy and clit with my poop! I'm fucking my pussy with kitchen utensils and smelling my shit! I'm about to cum so hard when I look up and I see my neighbors spying on me with a camera! I jump up and run from the room! I can't believe that my neighbors just saw me masturbating with my shit! And they were recording it! What are they going to do with that recording!? Who will they show!? Now everyone knows that I'm a filthy scat girl!
Sensual Lesbian Pee and Poop Love Making
I wake up early one morning. I stretch and look over at my beautiful lover, Amanda. I slowly and sensually kiss her awake. My bladder is full and I am so turned on. I want to see my lover's naked body glistening with my warm, wet pee. I straddle her body and let out a nice stream of pee all over her breasts. I kiss and lick the pee off of her nipples. I love exploring her body and peeing all over her. I want to taste my lesbian lover's asshole. I can see and taste how dirty it is! Her ass is so full! I want her to pee on me too but first she'll need to empty her ass! I put my hand under her sexy asshole. She pushes and pushes and a big, beautiful load of poop snakes out of her ass and falls into my hand! It's so warm and it smells amazing! Now Amanda can pee all over me! She splashed her pee all over my body while I hold her poop to my face so I can smell it! We are both covered in pee now. Our bodies are wet and glistening. We make love, kissing each other, licking each other's wet pussies, and rimming each other's very dirty buttholes. I keep smelling Amanda's load of poop in my hand and I hold it to her face so she can smell it as well! Her warm poop is turning us on so much! Watch two beautiful girls making love with our pee and poop. This is a very sensual and natural video. Just two girls enjoy each other other's bodies and embracing everything that makes us human. Enjoy!
Two Sexy Girls Smearing Shit On Each Other
A short, but sexy video of me and Scat Goddess covering our bodies in poop! It feels so good to smear shit on each other! Scat Goddess looks so sexy with shit all over her tits and face and ass! I love feeling her smear shit into my skin! The way she rubs all the shit into my big, juicy ass makes my pussy so wet! After we are covered in poop we smile and kiss with our pretty poop covered faces! *You get two different views of this hot, lesbian, shit smearing action! Enjoy!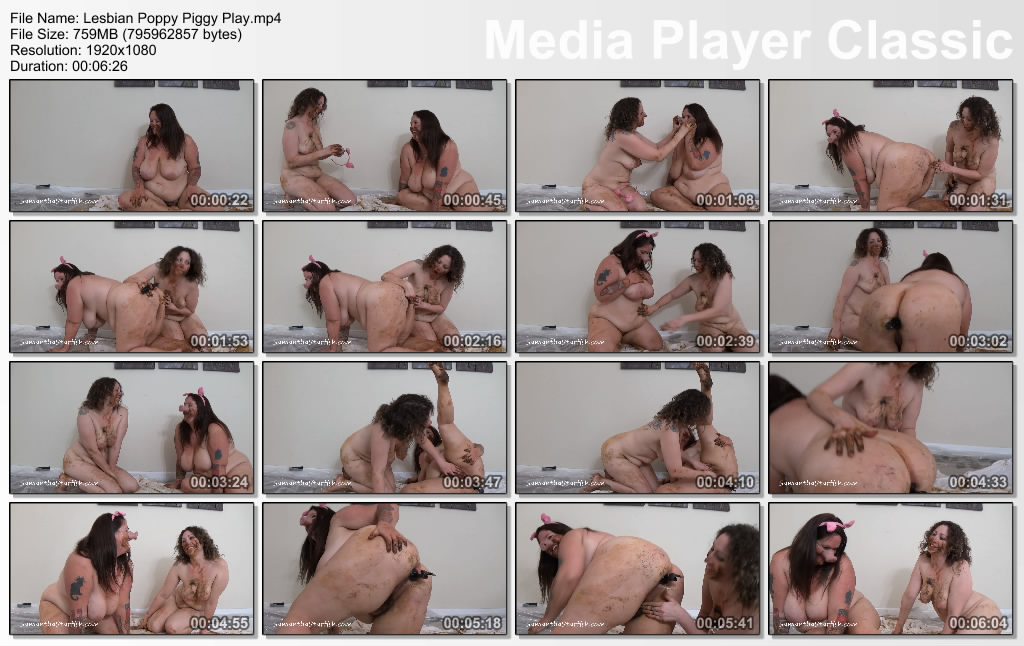 Samantha_Starfish_update_March_2017___299.99_ScatShop__-_6_Vid.rar
The post Samantha Starfish update March 2017 ($299.99 ScatShop) – 6 Vid first appeared on Copro Porn Site #1.