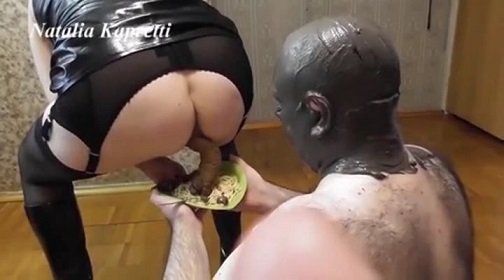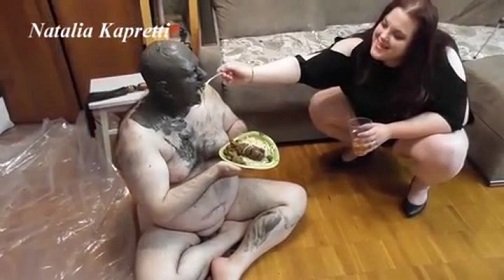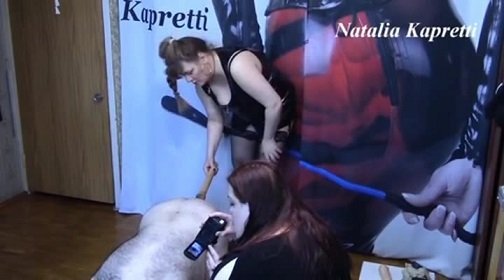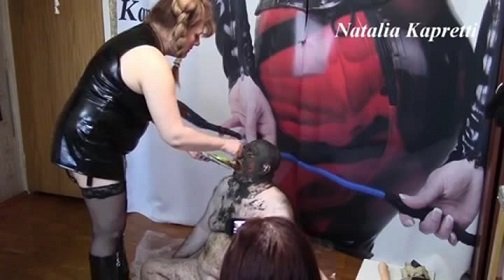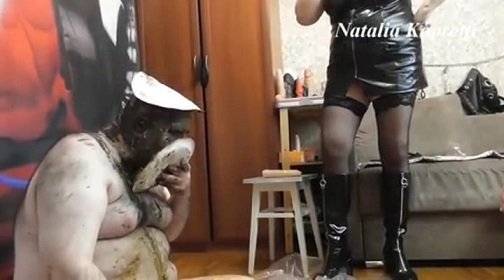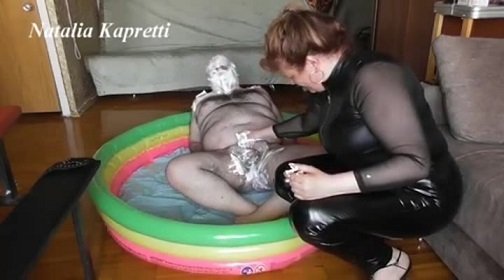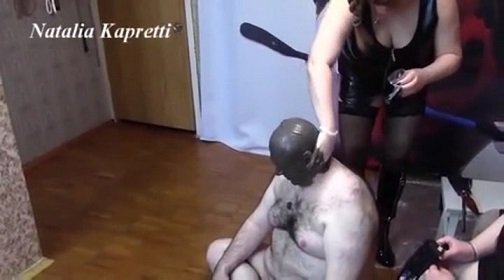 Information:
Title: Today Your Dinner – Shit, Pig snout, Toilet
Cast: Natalia Kapretti
Genre: Scat, Piss, Spit, Big shit, Eat shit, Dildo, Domination, Smearing
Duration: 01:06:55
Today you have a happy day, today you have pasta with shit for dinner. See how lucky you are, Two Mistresses feed you their shit, make sure you don't hungry. We shited for you lot of shit, a lot of it, eat it, eat it all, you're not leaving the table until you've eaten all our shit. Open your mouth, pig's snout, chew, swallow, it's the only food you'll get today. Yes, don't be embarrassed, now we will often feed you shit together with my friend, Mistress Lana.
1.Eat this biggest shit you pig's snout, toilet
I knew that sooner or later I would find you and bring you back. You can hide, but you can't run away from who you really are. You are my living toilet bowl, toilet slave to the core, and you will come back to me again and again.
And since you're back with me, I'll have a little fun with you, show you your place. Sit on the floor, I'll shaved you. Add more foam, i smear your face and get started. The razor is very good at cutting hair at the root. And as a warning to you, I will shave off your eyebrows. Don't move, get your hands off. This will be a lesson to you. Without your eyebrows, you can't go out on the street, run away from me again. It will be your shame. What, scared! Know that I can do whatever I want, whenever I want, and you won't even know it.
And I want to finally feed you shit, but not alone, I called my girl friend. We'll have a good time with her. She smiles, looks at you like a cat at runaway cream, anticipates. Since my shit eater hasn't eaten shit in a long time, he needs to have a dinner party. Oh, how much I want to shit, my ass is bursting. Here's a plate of pasta, put it under my ass, and i we'll shit in it and feed you. A huge, thick, 12-inch-long shit is coming out of my ass. Why are you looking so scared? Are you dissatisfied with something? This is your lunch, open your mouth. You know that until you eat everything, you won't leave the table. Here's a glass to wash down your smelly treat. Lana and I are going to piss in it for you. Open your mouth, start eating. Here is so spoon for spoon, swallow, for mother, for father. Don't puke up. If you puke up, I'll feed you back all the vomit with shit. Be good toilet bowl, eat all shit. We'll plug your nose with shit so you can swallow better. Now you look like a real shitty pig. We like feeding you shit.
2.Feeding, pushing down shit in the pig's throat
Well, toilet schmuck, you have now not a face, but a pig's snout with a nose filled with shit. Eat shit with macaroni, you have to eat everything. Now Mrs.Lana will give you a refill, and she'll shit a second pile of shit.
How liquid it is, smelly, real shitty gravy or sauce. Now your dish has become much richer taste and warm shit will warm it up. Mix everything thoroughly. Open your mouth. You see how the Mistresses take care of you and feed with their hands and with a spoon. Eat shit, you ungrateful pig! Today you are our latrine, garbage, spittoon, toilet bowl! We'll smoke and flick ash into your mouth, spit into your mouth, and feed you shit at the same time. You're in heaven today, shit-eater. Need speed up the process of absorbing shit. Open your mouth, I'll fill it with shit and shove it down your throat. Yes, deeper, open your throat and let the shit in. I like it, it's like I'm using a vantus to clean a clogged toilet. Swallow, bitch, you're going to eat everything today!
3.Pig snout, swallow shit, you not finish yet
Give me your piggy bowl, I'll shitting in it some fresh shit, and take a piss. That you look at me with calves eyes, dont opening your mouth and not yapping. You eat all that shit on your plate, drink urine mixed with shit. I plugged your nose with shit, but you're running snot. Go ahead, lick the snot, swallow it. I'm going to stimulate you: wax on tits, on a member of, spanking, to ass has become red and finally my favorite-strap-on lot more and directly in your ass. What are you whining? Mistress gives you double pleasure, fucks you with thick member on stick and feeds the shit. Are you dissatisfied with something again? Open your mouth! I'll stuff the rest of it down your throat. Swallow, don't choke! Ok, puking, I'll help you. You're going to vomit and I'm going to make you eat that vomit shit again, you pig. Here's a shit mask and a hat, now you look like a real boar. Get up and turn around, I'll whip you for disobeying me. Stand still, take your hands off why are you twitching. Oh, what a red ass, I like it. And finally, Lana and I will smoke, and you will be our ashtray and spittoon. Don't cough, chew and swallow cigarette-butts! We'll extinguish our cigarettes on your filthy tongue. You're a real schmuck and loser! Get out of here. Go home like this, in shit, you're disgusting pig.

https://takefile.link/wz2727wvp60s/natalia_kapretti_-_today_your_dinner_-_shit,_pig_snout,_toilet.part1.rar.html
https://takefile.link/bx0p60uto0os/natalia_kapretti_-_today_your_dinner_-_shit,_pig_snout,_toilet.part2.rar.html
https://takefile.link/bv6wifmh4gt4/natalia_kapretti_-_today_your_dinner_-_shit,_pig_snout,_toilet.part3.rar.html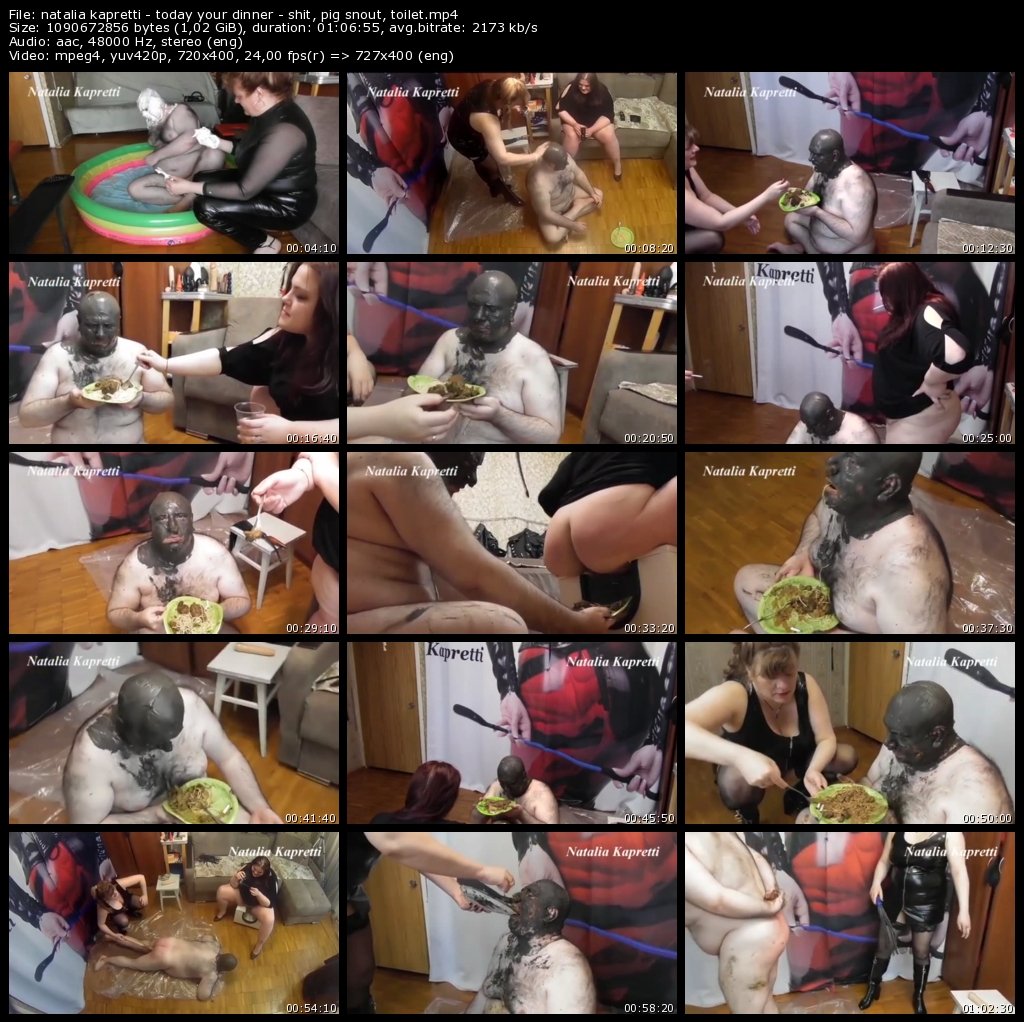 File: natalia kapretti – today your dinner – shit, pig snout, toilet.mp4
Size: 1090672856 bytes (1,02 GiB), duration: 01:06:55, avg.bitrate: 2173 kb/s
Audio: aac, 48000 Hz, stereo (eng)
Video: mpeg4, yuv420p, 720×400, 24,00 fps(r) => 727×400 (eng)