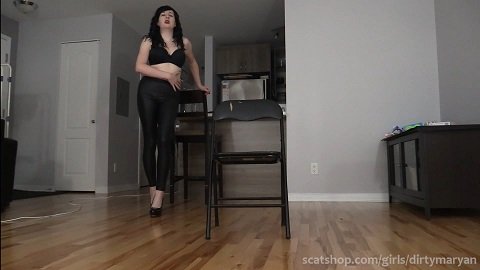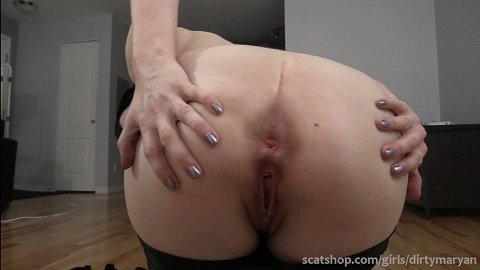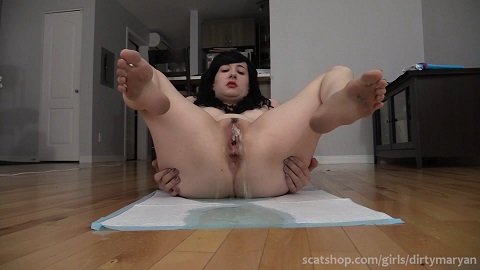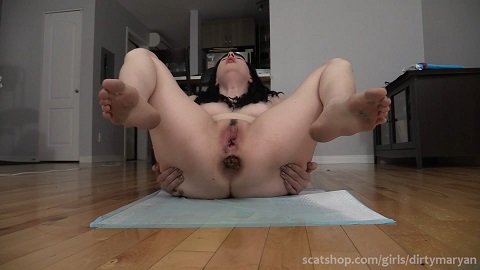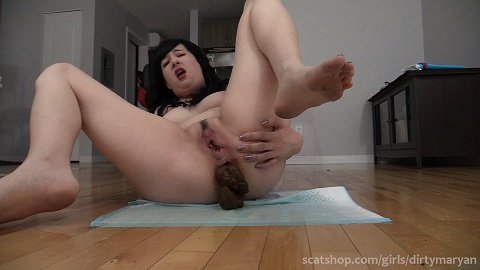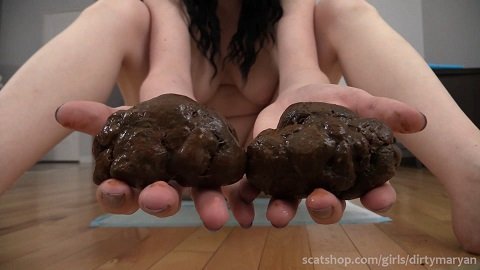 I've been constipated for days and I feel that my insides are full of shit. My turd is now ready to come out.You fucked my poop hole so good that this is the result. I'm going to poop your cum out! I'm wearing black wet look leggings, bra and high heels. I tease you for a few minutes telling you how you fucked me and how I'm about to give birth to our baby turd. Are you as exited as I am?
In the next scene I lie on the floor, legs spread. I'm about to give birth to our baby turd! I feel it's coming and start push so hard. A pee stream comes out of me… just broke my water! I have to push so hard and it hurts. Help me push honey!
After a few minutes of pushing I finally give birth to our baby turd and I feel so relieved! I hold it in my hands close to the camera. I'm sure we are going to have my other baby turds together, cause you can't stop fucking my butthole!
Starring: Dirty Maryan
Genres: Scat, Extreme, Fetish Porn, Takefile.link Defecation, Indoors, HD-1080
True Release Year: 2019