Standing Groundhogging Poop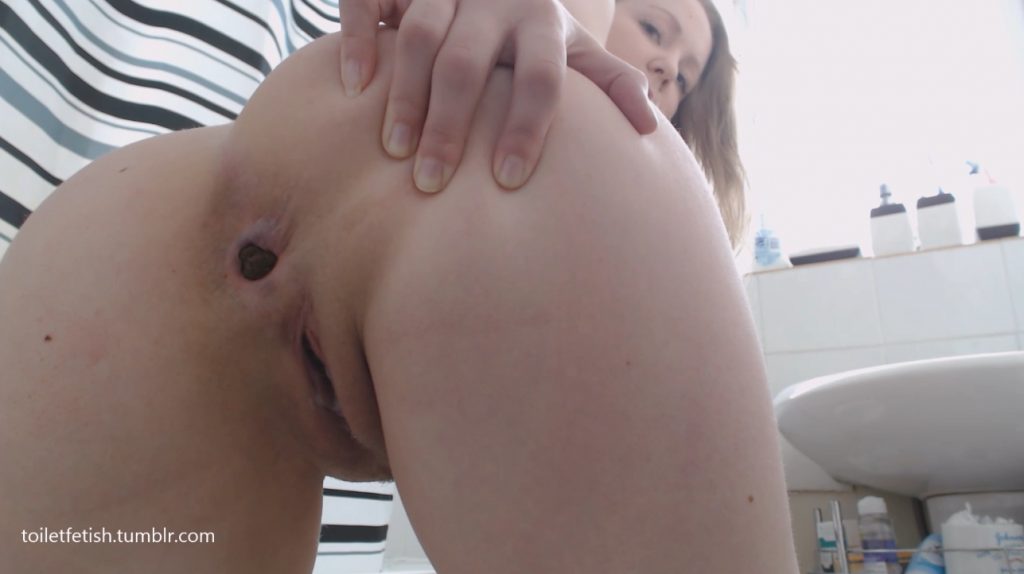 This is a bending over shit including groundhogging, closeups and dirty talk. I am sitting on my toilet completely naked and I tell you that I need a shit really badly. I tell you about my last bowel movement in explicit detail and I also tell you what I last ate. Then I stand up, bend over the camera and start groundhogging (pushing the shit in and out of my asshole, teasing you with it).
My pussy gets creamy as I push really hard, feeding the shit in and out of my asshole. Then I eventually let it all out and 3 separate logs fall out of my tight little hole. I show you the logs then wink and flex my asshole for you. Then I wipe, leaving a big streak up my ass crack. I pee a little at the end before blowing you a kiss goodbye.
STARRING : Kaidence King
COUNTRY : UK
LENGTH : 7 Minutes 38 Seconds
SIZE : 433,37 MB