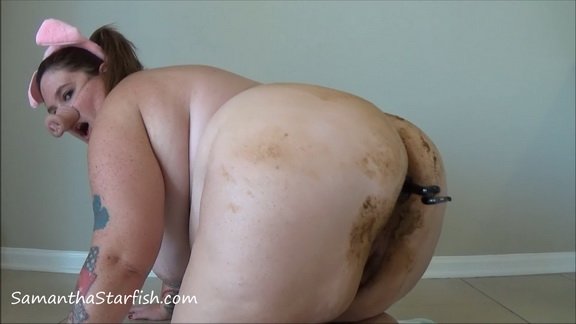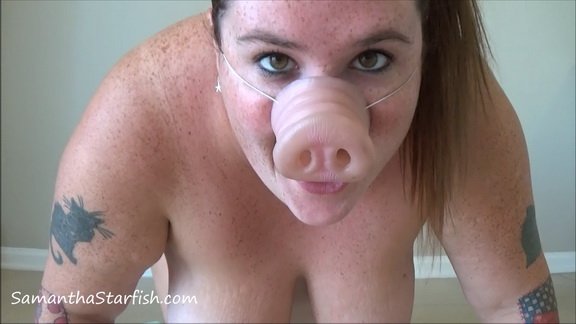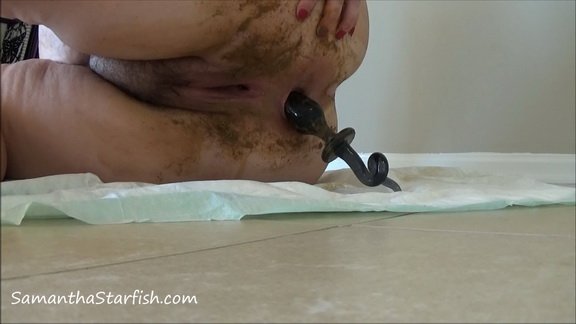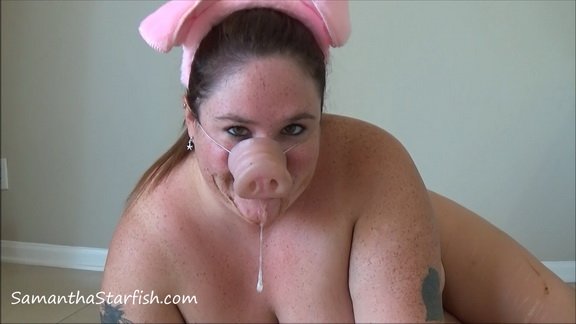 Oink Oink!
I'm a filthy, disgusting shit pig! I love smearing my big, piggy body with shit! I feel so sexy and horny when I wear my pig ears and nose. I even have a butt plug that's shaped like a piggy tail! I roll around in my filth for hours! I have shit smeared all over my ass! I'm a dirty piggy! I can't live without being covered in shit!
Watch as I roll around and oink like a dirty piggy! I show off my shit smeared ass and fuck my shithole with my pig tail butt plug! I shit out my tail and pop it right into my mouth! Mmm! My shit tastes so good! I smear my shit all over my face and lips. I oink and squeal in delight! I fuck my shithole some more with my plug and talk dirty to you! I even shove some fingers up my filthy poophole!
I love being a filthy shit pig!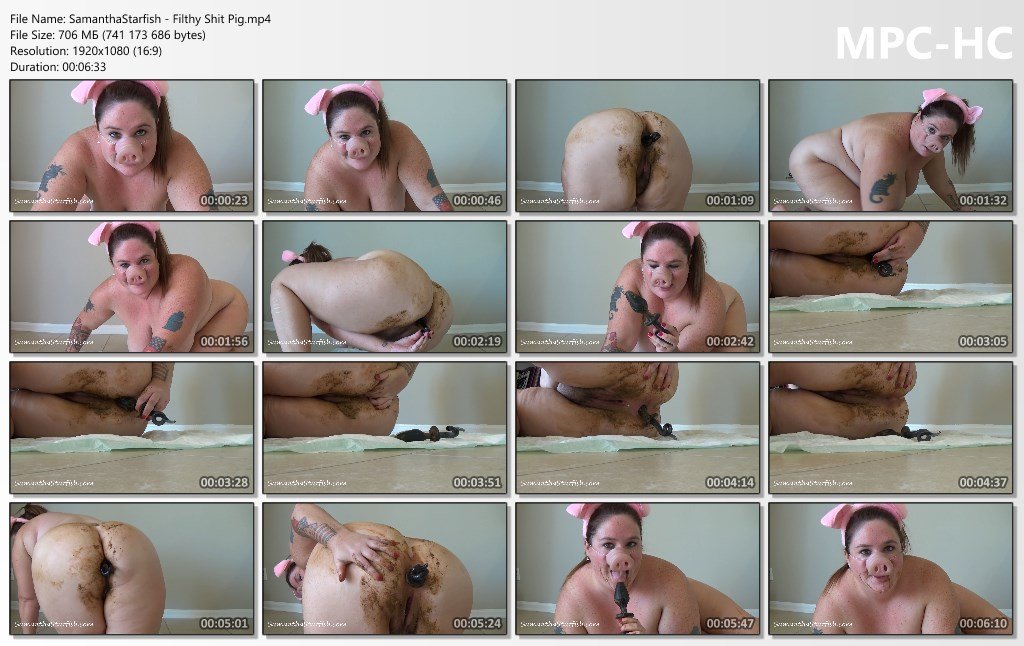 SamanthaStarfish_-_Filthy_Shit_Pig.mp4