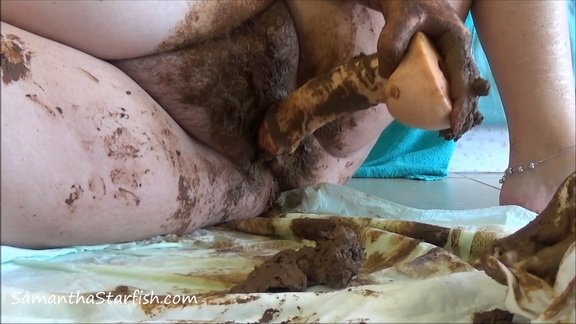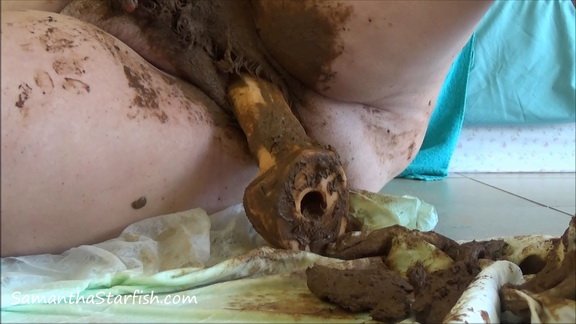 Thank you so much for fucking my dirty asshole and stuffing shit up my pussy! You've got me so turned on! My pussy is covered in shit! There's poop stuffed all up my pussy and I need to cum! I need your cock! I need you to fuck me! Hard!
Your cock still has shit on it from fucking my ass. It will slide in my dirty cunt so easily. Please, please fuck me! I crave your shit smeared cock. I need you to fuck my shitty pussy until I explode into orgasm. Please let me cum fro you!
Oh yes, that's it! Fuck my cunt! Get my shit smeared all over! All over your cock and my pussy and legs and ass! We are fucking in my shit! It's such a beautiful, sexy feeling to have filthy, dirty, shit sex with you!
I need you to make my cum! Make me cum on your cock! Oh yes, and I need you to cum too! Fill me with my shit and your cum! My shit will mix with your cum and it will feel so good! Cum in me! Cum inside my shitty cunt! My filthy pussy! Yes, cum! Cum for me!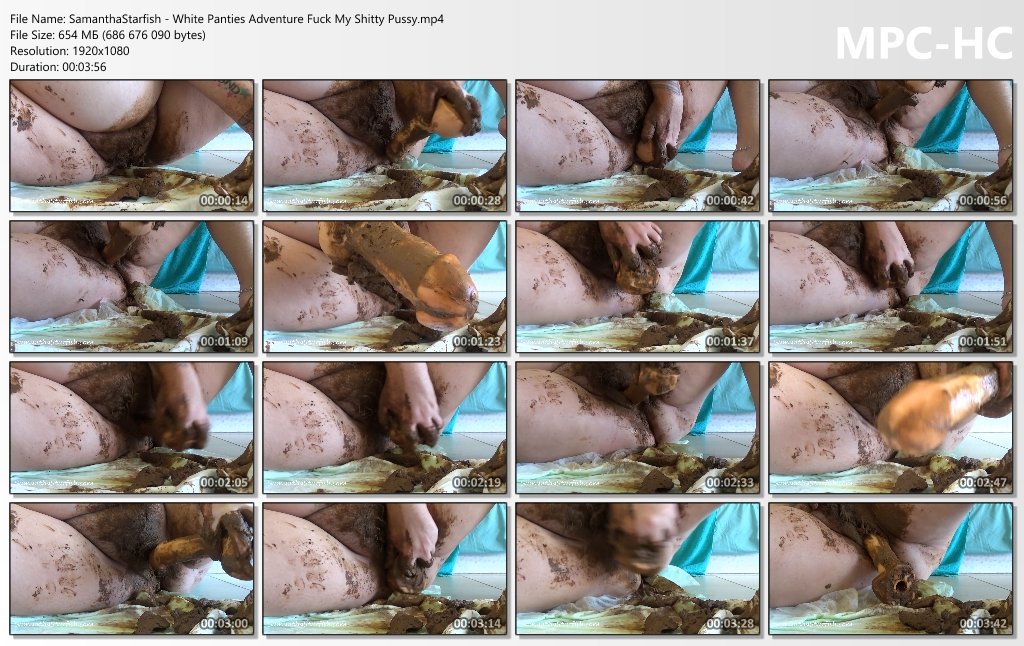 SamanthaStarfish_-_White_Panties_Adventure_Fuck_My_Shitty_Pussy-_01.mp4