[SCT- 004 ] Gang Bang Scatoro – Shit On Me !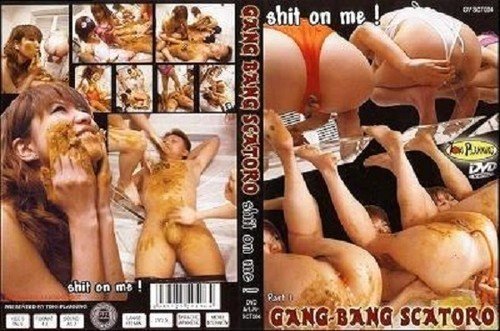 The first scene consists of five Japanese girls and three guys, the girls shit and smear it on the guys, with scat toe sucking, scat handjobs and blowjobs, scat tasting, female scat kissing, and (vaginal) fucking with some brief anal play.
The second scene is a one-on-one scene with a guy and girl, vibrator and anal play, a small enema, female scat, smearing, a blowjob and more (vaginal) fucking.
STARRING : Six Japanese girls and four guys
GENRES : Group Scat, Extreme Scat, JAV Scat, Classic Scat, Shitting, Pissing, Covered, In Shit
LENGHT : 1 Hour 40 Minutes 33 Seconds
SIZE : 964,7 Mb