Nurse shit eating instructions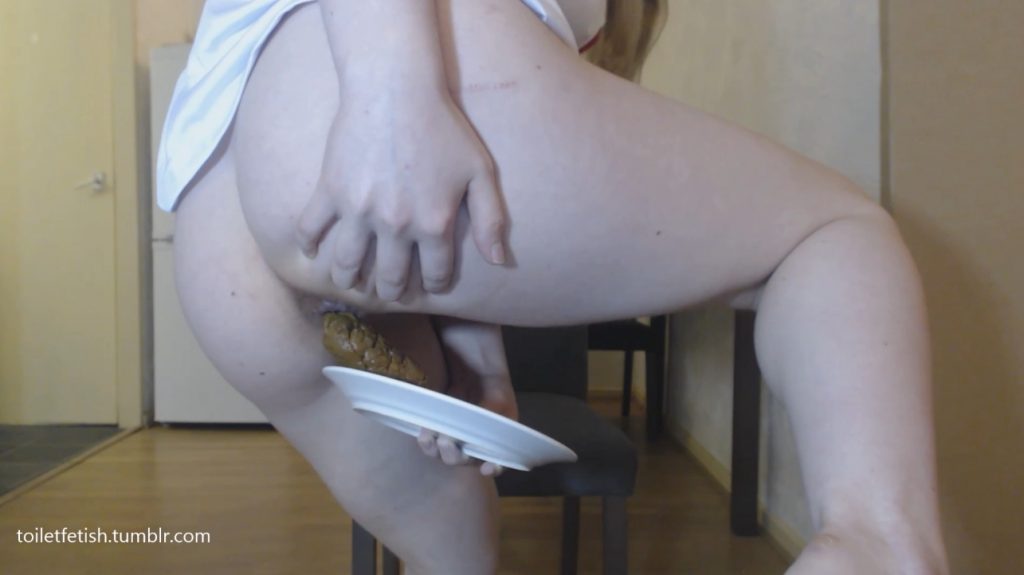 I am wearing my very tight, low cut, sexy nurse's outfit and I walk into your room. You are my patient and i'm doing a standard check up asking how you're feeling when I notice you still haven't eaten any food.
"Come on, I need you to eat something, you need to build your strength" I say. "I know hospital food isn't the best, but luckily I know how to make it much tastier". I lift up my skirt and pick up your first course, a few grapes, off your plate and put them in my ass. Then I push them out back onto the plate. One of the grapes comes out completely embedded in a big log of shit.
I show it to you, picking it up in my bare hands, commenting on how delicious it will be. Then I do the same thing with your main course (mini sausages and carrots) and your dessert (a few skittles). Each thing I insert and push out comes out coated in shit. I show the plate at the end with its shit coated food, a big log of shit with the grape embedded in it and pee all around the plate too for a drink. I tell you how delicious your dinner is going to be now, and encourage you to eat it for me. If that doesn't make you want to eat it, I don't know what will!
STARRING : Kaidence King
COUNTRY : UK
LENGTH : 7 Minutes 15 Seconds
SIZE : 471,1 MB