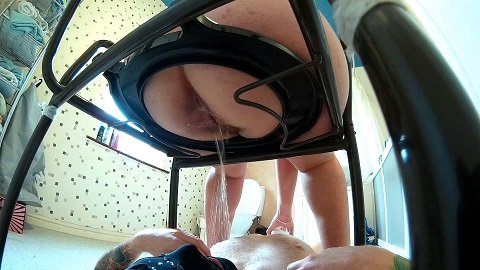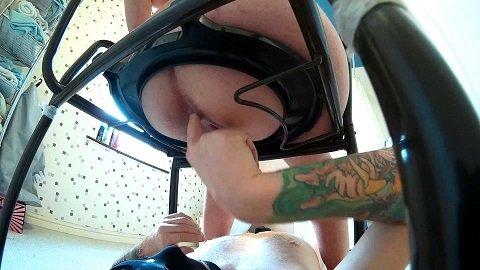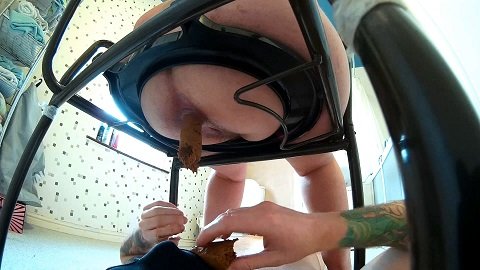 This is the ultimate toilet POV experience where I shit directly into your mouth whilst having a cigarette! Followed by an amazing shit spread across my tits and a huge shitty cumshot! This is shot with two cameras so you get a perfect view of me on the toilet and a perfect POV of my amazing shit.
P.S this isn't a toilet slavery video. This is your girlfriend coming home and deciding it is your lucky day to taste her poop!
It is your lucky day! You've been such an amazing boyfriend so you definitely deserve a nice shitty treat. I hope you are ready to taste my sexy big turd because I am going to use your mouth as my toilet. I start by laying you underneath my poop chair so you can see my pussy and arse spread wide open for you. I soak you with a big hot stream of my piss whilst I light a cigarette. You lay in awe of my sexy holes whilst I relax and get ready to poop on you. My arsehole twitches in excitement as you finger me feeling my hot turd. My hole stretches wide open and a HUGE log drops out directly into your mouth.
Starring: Сurvykitten92 – https://copro.pw/category/pornstars/curvykitten92/