I Love To Eat My Shit – The Glass Balls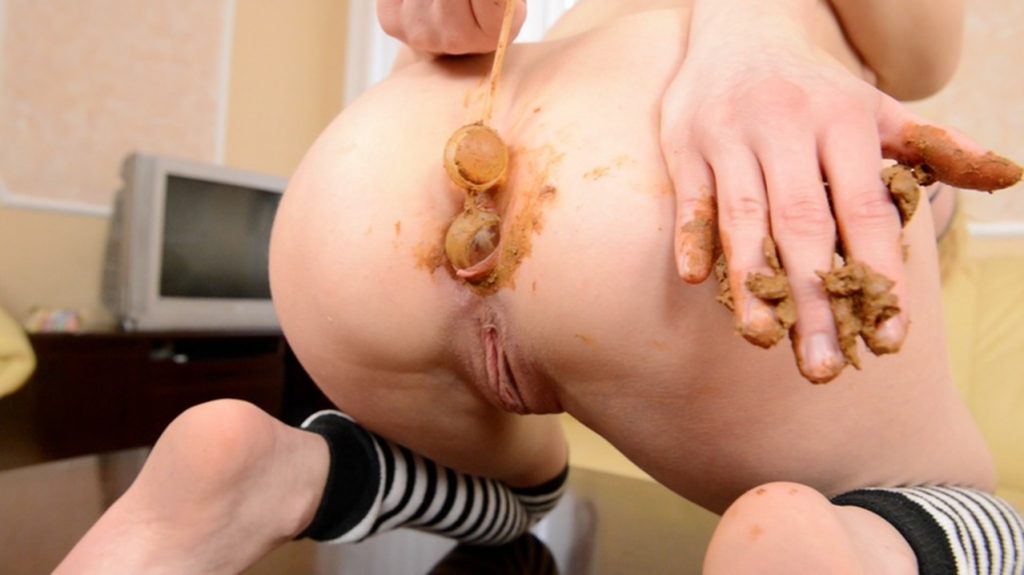 We've got another amazing movie with Top Scat Bitch Melania! This bitch really does like putting her own shit into her little mouth just for our viewing pleasures! In this amazing movie, Melania is naked from the beginning, and she looks very sexy.
She then inserts glass anal beads in and out of her pretty little pink butthole. She pulls them out of her tight asshole, and there is shit on the beads.She then puts the glass anal balls into her mouth, licking all the shit off of them! She then pisses in a cup and drinks her own pee. Afterwards, she jumps up onto the coffee table, spreads her beautiful bottom, and shits for us.
She then places the anal balls back into her shitty ass, and licks them clean once more! She puts shit into her mouth too, and licks the shit on the table with her mouth and tongue only, no hands, just like a good little dog! She also smiles often when she licks her own shit up too! There is lots of pee and shit in this fantastic movie featuring top scat bitch Melania! Enjoy.
STARRING : Melania
COUNTRY : Brazil
STUDIO : SG-Video
LENGTH : 38 Minutes 41 Seconds
SIZE : 2,53 Gb