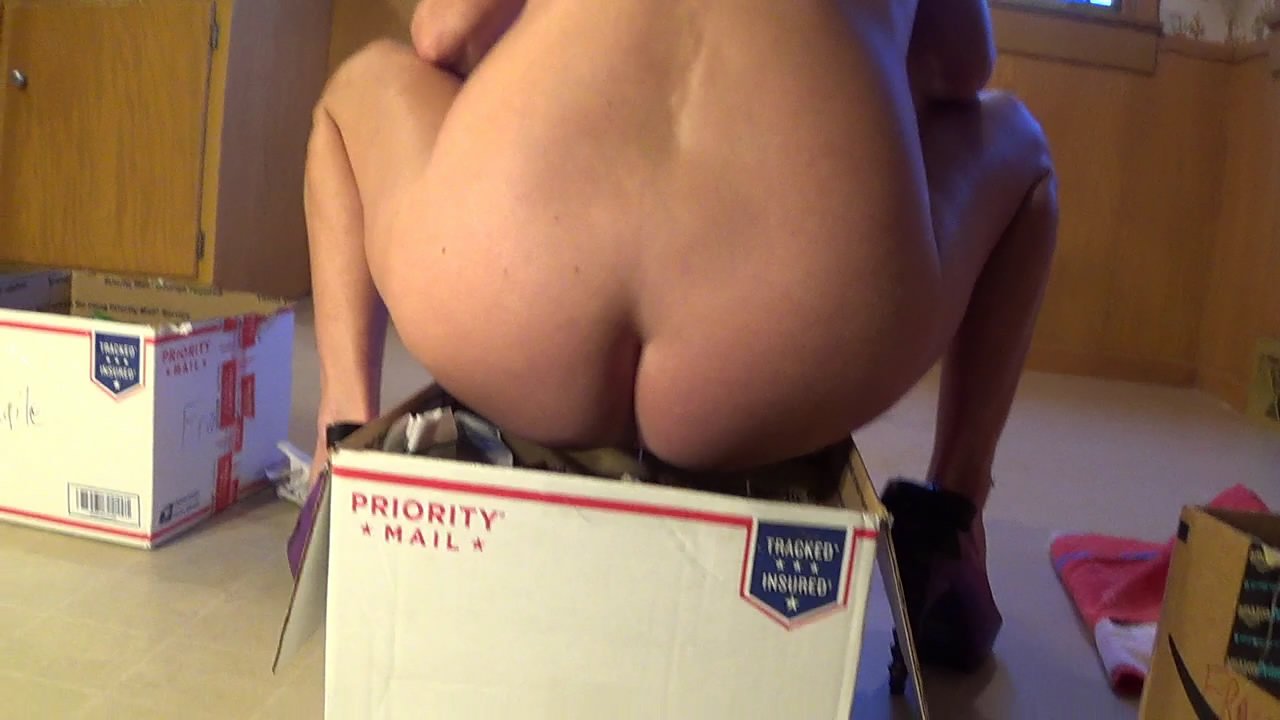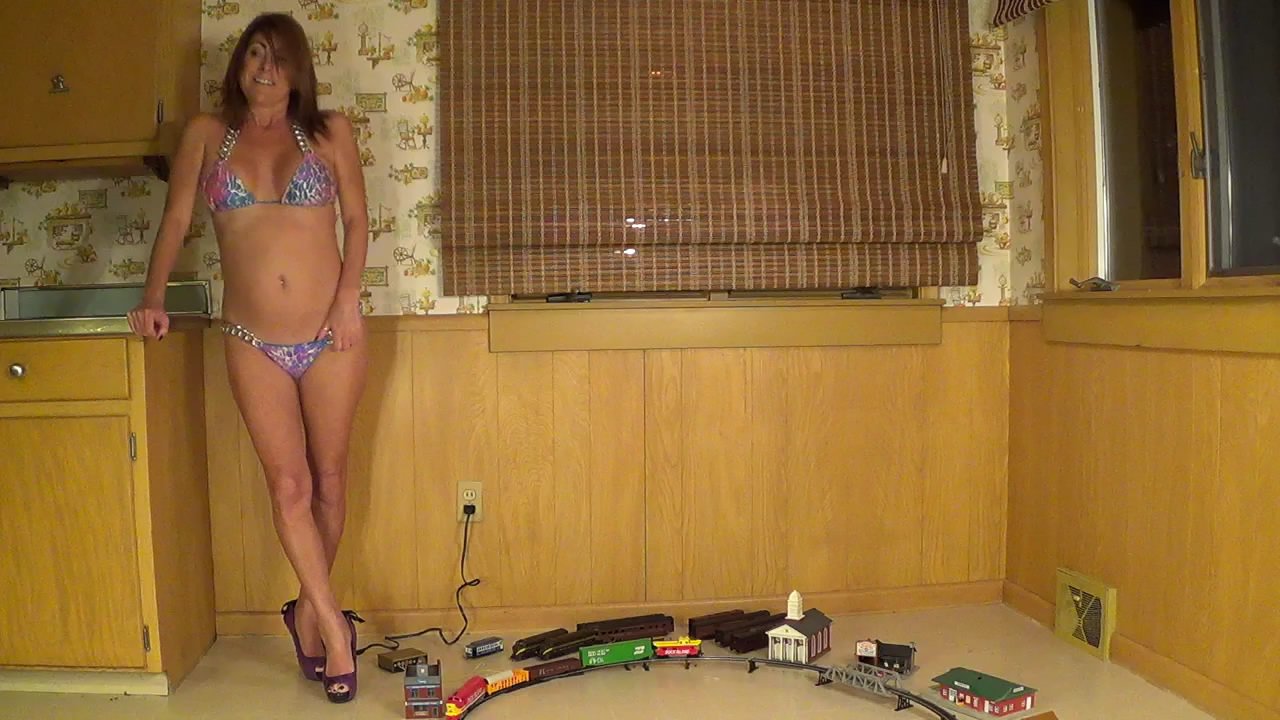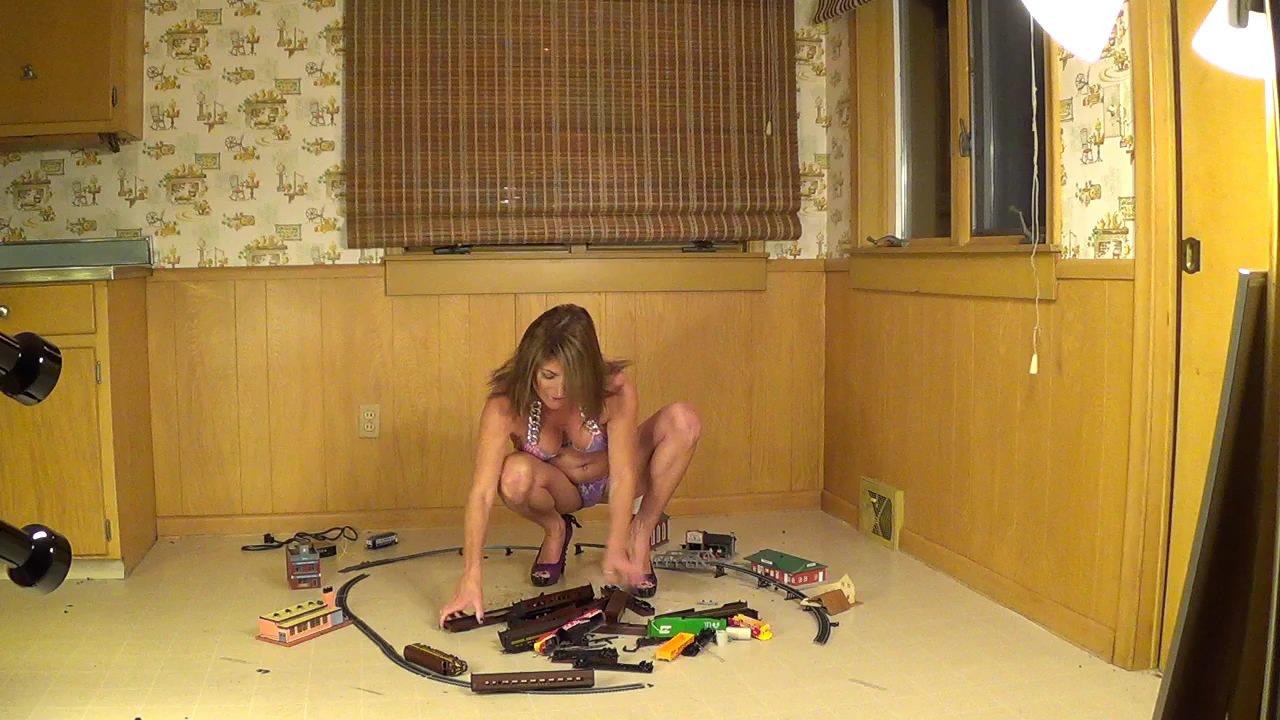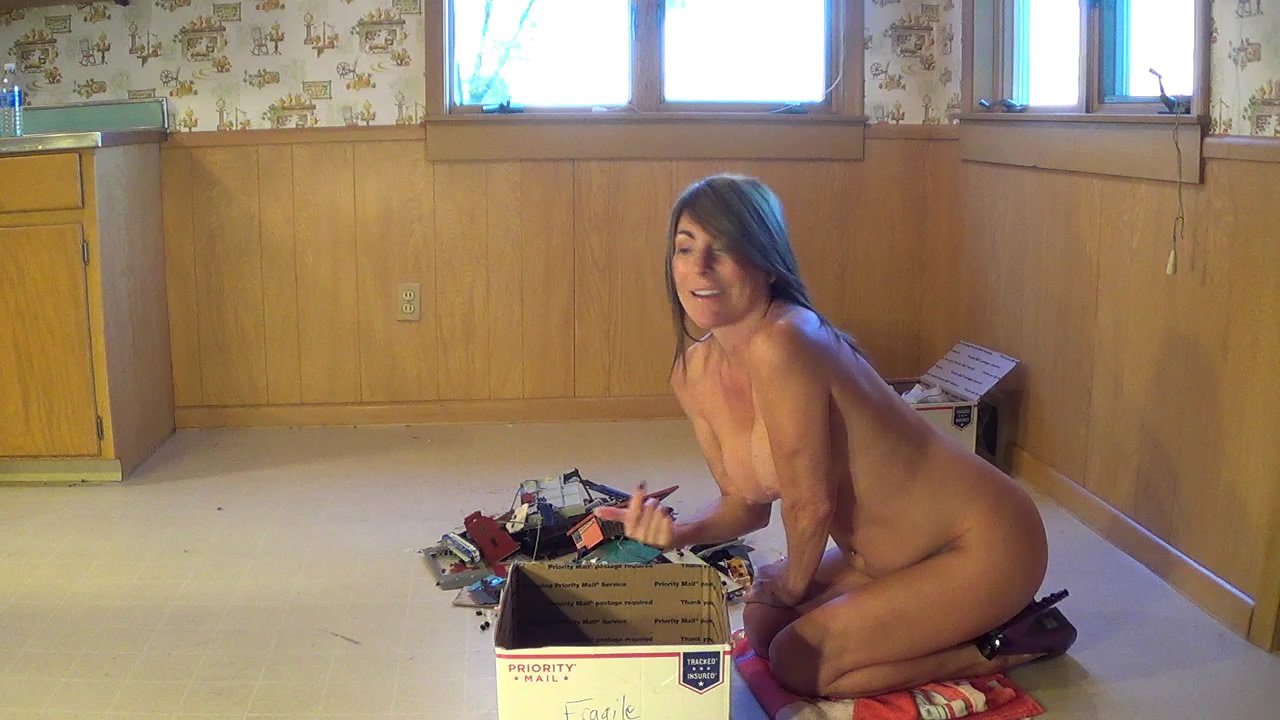 While you are at work, I'm at home practicing my billiard skills. You are so used to kicking my ass and always winning the bets.
One day, you come home and I ask if you'd like to play a game of pool; and you are all smug thinking that you are going to win like you always do…you offer a wager and I accept. I was shocked when you put up your prized possession: your train with the city, tracks, cars, passenger and freight!!! I can do what ever I want to them if I win.
Guess what you lose…awe! Are you surprised? I'm sure you are because I kicked your ass; not even close!!
Now, the train is all mine!!!
First, I destroy the cars with my high heels, crushing them to pieces…parts are flying all over the place.
I then focus on the tracks and bridge. I am having so much fun! I working up a sweat and get naked other than my shoes.
Now the City has to come down!
Once everything is destroyed, I put all the pieces in a pile and pee all over it…while covered in all of my pee I separate all the pieces into three boxes and use as my toilet for the next few days.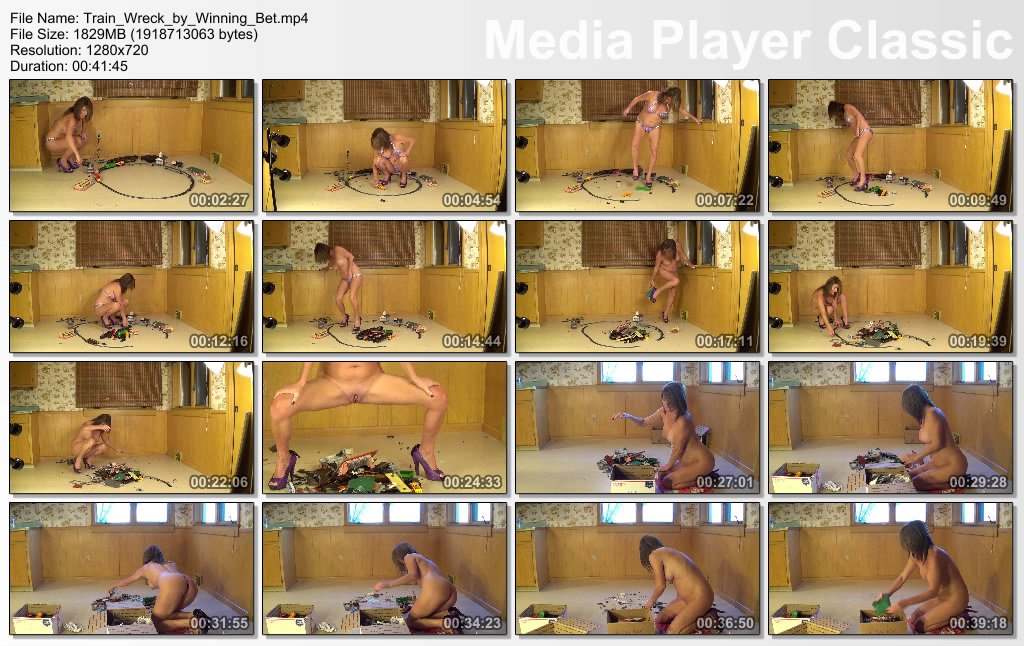 Length: 41:46s
Resolution: 1280×720
Download Format: mp4
File Size: 2 GB