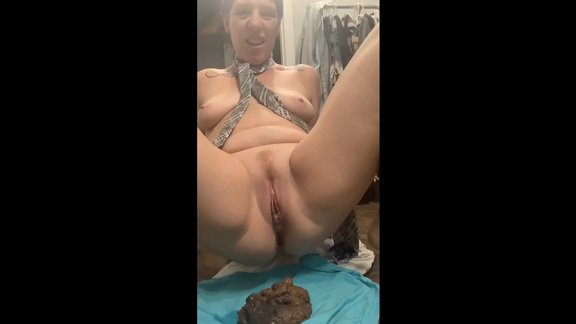 We had such a great time last night. Drinks and some pot, a nice dinner…I spent the night with you. We made love and I let you inside my body… you fucked me so good. My pussy and ass! To sleep beside you was amazing. And then you went to work.
You just left. No good bye. You didn't even put coffee on! Well. I am a tiny bit frustrated with that. And I'm gonna do something naughty!
I find some of your tshirts to sit on and throw on one of your ties. I lay back and shit all over your clothes and it's a huge load! I even get some on your tie

When I'm finished I leave the whole package for you on your desk in your office! Maybe you'll see me again… maybe not…I throw your tie on the floor and leave!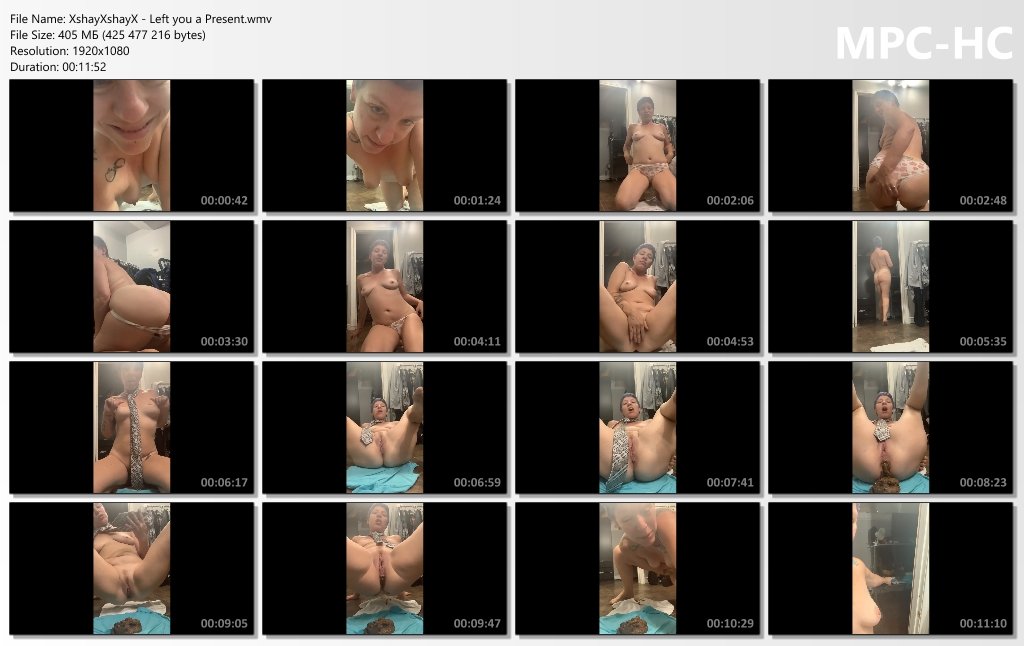 XshayXshayX_-_Left_you_a_Present-_01.wmv